Journal
Have you ever wondered....


What you would find at an excavation of a Fur Trade post in northern Manitoba?

What can arrowheads and pottery found tell us about the past inhabitants in Manitoba?

What did the area around The Forks in where the Red and Assiniboine rivers in Manitoba look like in the past?

Where in Manitoba are rock paintings found?

The answers and many more questions related to Manitoba archaeology can be found in the Manitoba Archaeological Society Journal. The MAS publishes a journal yearly featuring an in depth look at archaeological work in
Manitoba and comprehensive discussions of topics related to archaeology in Manitoba.
All members receive a copy of the journal as part of their membership benefits.
Join today to receive your copy of the MAS journal.

A listing of previous issues will be made available shortly.

Previous issues are available at cost. If you are interested in obtaining one, please contact us at mbarch@mts.net.


The Manitoba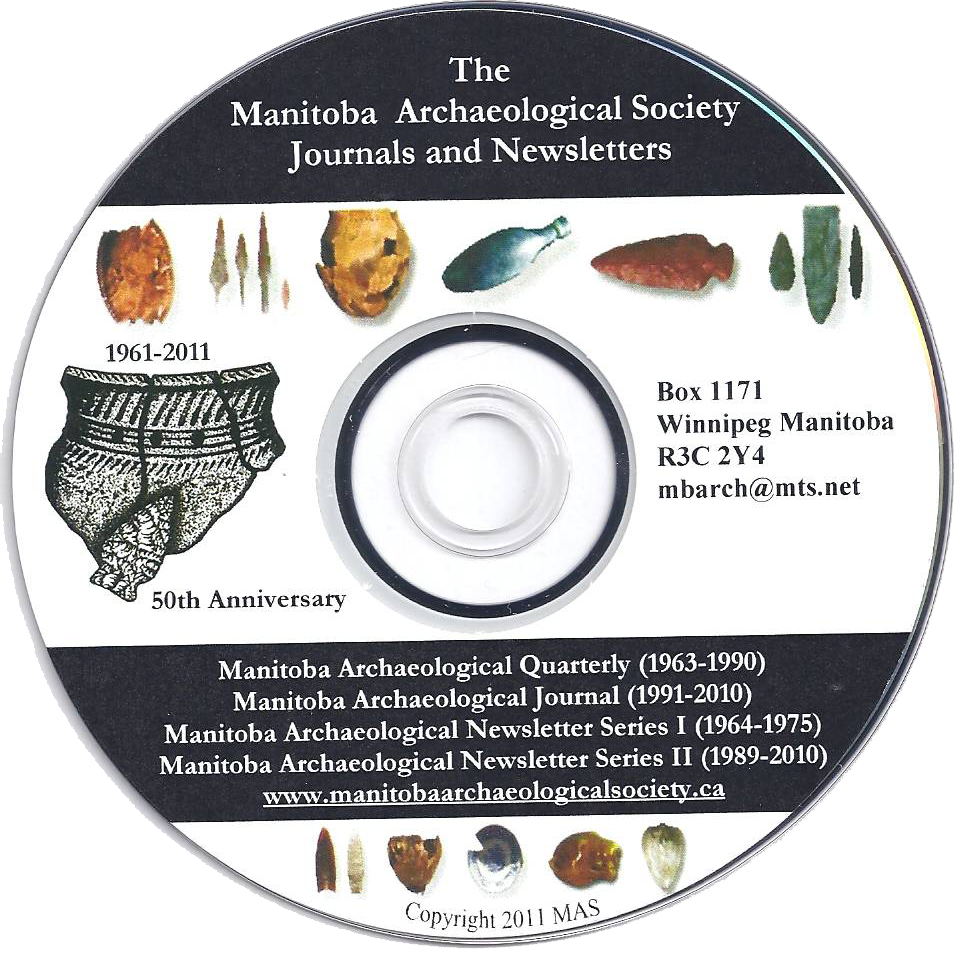 Archaeological Society is proud to announce that all our newsletters, Quarterly's and Journal's have been digitized! The collection (1961-2011) is available on DVD for
$50.00 (within Canada)

DVDs can be purchased via PayPal or contact the MAS at mbarch@mymts.net or-942-7243 (leave a message) for purchase details



If you are interested in having a paper or article published in the journal, take a look at our Submission Requirements page.