Newsletter
Want to know the latest news in Manitoba archaeology?
The Manitoba Archaeological Society publishes a quarterly newsletter featuring current news and interesting archaeological projects happening across the province. Preview the Manitoba Archaeological Newsletter for March 2006 below:
Example of cover for September - December 2006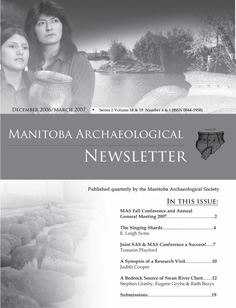 If you are interested in subscribing to the newsletter, please join now to become a member of the MAS.